Welcome to the Unearthly Wiki! The Unearthly trilogy is a bestselling young-adult series by Cynthia Hand, following part-angel Clara and who is trying to figure out her purpose to fulfill on Earth. On her trip, she encounters friends, enemies, and romantic interests. If you have any questions, you can contact the admin of the wiki, NeverEndingDream!
Click here to read about more characters in the series!




Cynthia Hand is a New York Times bestselling author of the Unearthly trilogy with HarperTeen. She is from Idaho but currently lives in southern California with her family. She is currently a creative writing teacher at Pepperdine University.

Cynthia Hand is currently writing a new book, which is expected to be released in Winter of 2015.
You can read more about her book tour here!












Which book in the Unearthly series is your favorite?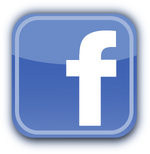 Create blog post
Great news Unearthly fans!

Cynthia Hand has announced that she is writing a new book. The book will be a contemporary stand-alone from her famous trilogy. It sadly won't be released until Winter 2015,…

Read more >
See more >
Ad blocker interference detected!
Wikia is a free-to-use site that makes money from advertising. We have a modified experience for viewers using ad blockers

Wikia is not accessible if you've made further modifications. Remove the custom ad blocker rule(s) and the page will load as expected.